Link Locations create Parent Location - Child Location relationships (Child Links) between Locations not directly connected in the Locations heirarchy. These are used to allow the reuse of Locations, without altering the heirarchy structure. They are loosely coupled, and can be added or deleted without altering the Locations heirarchy. Similar to shortcuts in a file system. When shown in the Locations browser, Link Locations can be differentiated from normal Child Locations by a link icon in the top, right hand corner of the Location.
Link Locations have two primary fields.
Parent ID: Identifies Parent Location being linked to the Child Location.
Location ID: Identifies the Child Location being linked to the Parent Location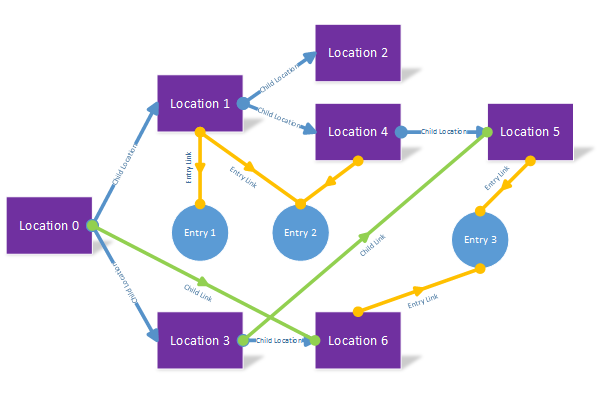 Link Locations can be added by Suggea Users, within certain controls and limitations.
Link Locations do not have any other Content items added to it.